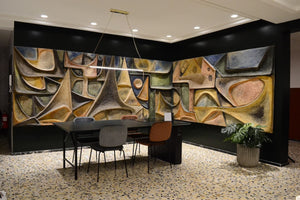 ABOUT US
Women's footwear has been our reason to be since 1980.
The know-how of several generations of shoemakers is now translated into a brand with more than forty years of experience, made up of a solid team of professionals who put all their passion and efforts into making and delivering to everyone a product made in Spain that combines quality and comfort.
Materials and lasts adapted to different styles that result in shoes with the latest trends. The versatility of the collections makes them suitable for any type of woman.

KMB seeks to dress the woman who lives as she feels. 
Each design has a work and craftsmanship process behind where we put a huge dedication in each stage of creation. We like to do things well, working with the best quality to offer you the best service. We adapt to fashions and trends but always without losing our own essence.

Being able to open our own online shop allows us to grow as a brand and reach you more immediately, so we can continue to evolve and offer you shoes that you will fall in love with.
Each of our designs and models has its own story and we would love you to continue it.